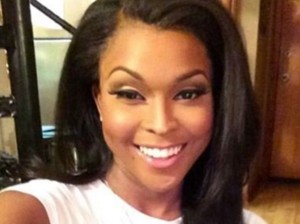 Amiyah Scott was a sure thing for producers of "The Real Housewives of Atlanta," the thought of having a sexed up Transgender on the show would surely up the ratings. However, Amiyah was not up for their antics so she just quit.
Per TMZ:
Amiyah was on the show for a trial — the first transgender woman ever on the 'Housewives' franchise. They were told producers were prodding Amiyah to sexualize herself … wearing lingerie and acting like a vixen.
They were told she bristled at the notes because she wanted to become a role model for other transgendered people. And we're told she was doubly insulted because they tried making her the bitch of the cast, trashing the other housewives.
After a month of filming, she walked off the set, saying she was done.
Stand your grounds Amiyah!
---