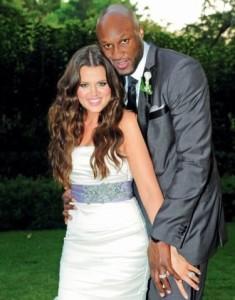 Lamar Odom will survive his near death experience but it will be a long, hard road, doctors say … and Khloe may possibly be with him the entire way.
Doctors are advising Lamar's friends and family rehabilitation will take many months, and they believe an undetermined amount of damage to his body will be permanent.
Lamar may end up having physical, speech, and other therapists working with him for the foreseeable future.
As for Khloe, sources say she has vowed to stay with him through the entire ordeal … and that includes all therapy.
Through all the bashing Khloe has been getting from the public. She has kept a constant vigil by his bedside so far and she is determined to see this through.
Per TMZ, Khloe and Lamar have both signed final divorce docs, but the papers will not be signed by a judge for 2-4 months.
They were told Khloe has said nothing about her intentions with Lamar, or how her decisions might impact her relationship with James Harden.
Being that Khloe dragged her feet for more than a year after filing for divorce, it was obvious that she still loved Lamar and wanted to save him.
Much respect to Khole for being there!