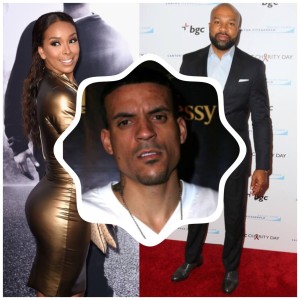 Gloria is smashing the homies….Matt Barnes is caught up in some drama involving yet another Hollywood chick. This time, once again, it's his estranged wife Gloria Govan. The Lakers baller is fighting his former teammate over her! (Sighs) here's why…Derek Fisher has apparently has his eyes on Gloria since his and Matt Barnes Laker days… Matt apparently drove a 100 miles while EXTRA HEATED in order to meet up with his ex Laker teammate Derek Fisher. Why? Because Derek was at Matt's ex wife Gloria's house (which is also the home she formerly shared with Matt)…and Matt wasn't having it….
"Matt then drove down there to beat the s— out of him," the source said.
A fight erupted between the 235-pound Barnes and Fisher, who weighs in at 200 pounds.
Cops were called to the scene, but Fisher, 41, left before the law arrived and won't be pressing charges, sources said….