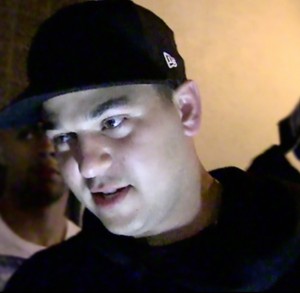 We've learned that Rob Kardashian was rushed to the hospital and diagnosed with diabetes …
Per TMZ:
They were told Rob wasn't feeling well over the weekend and as his condition worsened his family became alarmed and Rob was taken to an L.A. hospital.
Doctors performed tests and diagnosed the condition … and it was news to Rob. He had no clue he was diabetic.
Doctors stabilized him and as of this post he's still in the hospital.
Sources close to the Kardashians say this was a wake up call and Rob wants to start 2016 healthy.
Hopefully he can do it!