Ladies and Gentlemen, we've had the pleasure to interview an upcoming artist, the beautiful Chanis.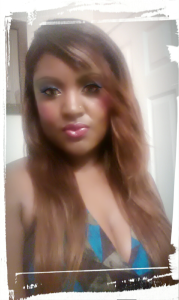 She has hits such a "Dreaming", "Identity" and will be releasing her new single "Remember", which you are able to purchase and list to on chanis4music.com.
Check her interview out below:
Chanis tell us a little about yourself. What's your name and where are you from?
My name is Chanis, I am from Fort Worth, Texas. I am a singer, song- writer, and musical composer. I sing and write most genres. I released my first single in September of this year, and will continue to release new music each month. My hope is to touch the lives of others through song and to continue to share my music.
Thinking back to early childhood, what was your first experience with music for the first time like?
I was raised in a Pentecostal church, so I sang in the kids' choir, called the "Sunshine Band" as soon as I was able to pretty much walk and talk. I can remember how people would say my voice was so light and it sounded like one of the chipmunks (laugh).
Tell us what song do you remember most as a child?
The song I remembered most…I had always liked Michael Jackson songs, but I can remember my favorite song being "U Can't Touch This" by MC Hammer. I loved his style and loved doing his dance "The Typewriter".
We know every artist has had things or people who influenced them. What and who influenced you?
The church choir had some influence on me. My family is very musically talented; but my mother had the most influence on me, because as long as I could remember she was always composing music, writing songs and plays, and singing them. It was not until I was 10 years old, that I began to hear instruments in my head, and so I started to write words to the music. That is when I wrote my first gospel song called "Never the Less".
What made you first realize you wanted to pursue a career in music?
As a teen had always imagined myself becoming a professional singer. But one day I was chosen to sing for a Black History Program in front of my high school, and of course my soundtrack music was the only one not working that day so I had to sing Mariah Carey's "Can't Take That Away" without music. I sang out of my heart, and they absolutely loved it. It was a feeling like no other to see people cheer, some said they cried; it was remarkable. After that I started to expand writings from just writing gospel music to also writing more love songs for R&B and other genres.
For our readers who have never heard your music, explain your sound.
What are your songs about? (What specific themes do they cover?)
I would say my sound is more of what I call universal music. I write and sing to basically whatever comes to me or any beat I can vibe with. I like to do a lot of Soundtrack music. I have always been a big soundtrack person. I do a lot R&B, mostly with a pop/rock type feel. The theme I mostly cover is relative to the different aspects of Love. To me love can trigger so many emotions at the same time. It can make you happy, sad, it can break you, and it can mend a broken heart. It is definitely one of the things I feel anyone can relate to at some point. So my themes speak on the different life situation love takes people through, and the different emotions they feel.
If you had the opportunity to change something about the music industry what would it be?
I think I would change the amount of creative control artist have. I feel what makes an artist who they are, is their ability to create a picture, a story from their point of view. I feel you are able to reach your fullest potential of who you are as an artist when you can give people the "Real You". Instead so many artists are starting to sound the same…the music, the voice, the songs.
If you could open for any artists, who would it be and why?
I would not mind opening up Bruno Mars, or The Weekend. I really like their music as far as having their own unique sound. They both do universal music, similar to soundtrack music, which I Love, and they can go outside of the box, they are not confined to one genre. Also, I would not mind opening for Adele, she sings what I call classical soulful music, which I love to sing and write to, because it makes you feel from the inside out.
I'm sure your fans want to know when and where they can purchase tickets to see you perform live. Are you performing before live audiences right now or anytime soon?
I have not started performing live yet, although I plan to start soon in 2016. I just started releasing different singles each month, and have met people who have asked me to contact them whenever I start performing. So I am just pretty much going with the flow of things, and see where it all takes me. Also, I will be releasing my first R&B single Monday, December 28th. I am hoping to show my fans more of ChanisMusic, so look out for that it is called "Remember" .So remember to take it to your New Year's Party.
Chanis, thank you for allowing us to interview you and blessing us with your music. We love your fresh sound and wish you much success.
Guys click on the video to check out "Identity" by Chanis. You will not be disappointed.